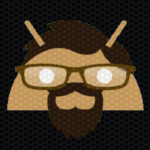 My name is Davide Bove. I am an Italian security researcher and software developer.
I started this blog to share my knowledge about programming, computer science and general IT questions. Over the years, it evolved into a place where I share stuff I learn, write down my thought on topics, or simply tell people what I did. I also like to do public talks about IT and security, where I can share my professional education with an audience.
If you enjoy my content, leave a comment. I fluently speak Italian, German, and English. I also understand some French and Spanish, so if you leave any comments in these languages, I might be able to answer. For all the other wonderful languages out there, use a translator!
More information on what I do can be found on my website. There you can also find contact information, so do not hesitate to contact me if you need my services! We can also chat about anything else if that is more your thing.